Training
Our dojo is located in the gym hall of the
BRG Schottenbastei
7-9 in 1010 Vienna.
Training schedule:
Monday
and
Thursday
from
18h30
to
20h
.
Exception: During school holidays our dojo is closed.
Attention: Due to Covid-19 measures of the government there are no trainings at the moment.
We hope to be back soon. Stay healthy!
The Trainers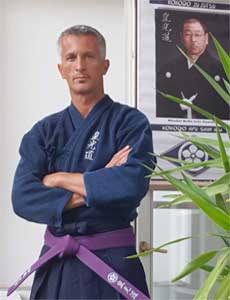 Sensei Georg Klinger
Okuden Shihan
5. Dan KoKoDo JuJutsu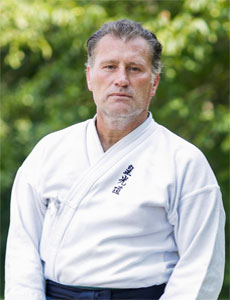 Sensei Harald Vasitsch
3. Dan KoKoDo JuJutsu
Trial training
A trail training is possible anytime. It's best if you
inform
us about your visitation.
For a trial training you only need long trainingpants and a t-shirt.
What are the requirements to become a member?
We clarify that in a brief interview. Like all reputable clubs we want to know if you're physically and mentally able to train.
Please bring a medical atest if you had any health problems. We reserve the right to refuse people or cancel memberships (if necessary).
We don't have training for children at the moment.